HEDEN
was born with a strong commitment to prioritize sustainability in three fundamental pillars
Ethical Manufacturing
HEDEN is committed to advocating for the respect of labor rights for our collaborators in an industry where ancestral crafts that value craftsmanship and know-how must be protected to the fullest extent possible.
Sustainable sourcing and traceability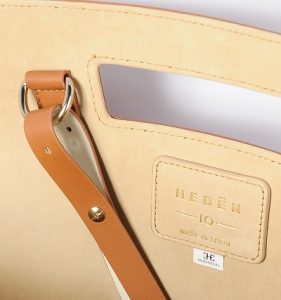 All our leathers come from tanneries regulated under the strict laws of the European Community. We only work with suppliers that have the LWG seal, which certifies tanneries in various aspects of environmental impact: resource usage, emissions, traceability, chemical usage, etc. The audit is carried out on-site for two days, and the results are valid for 24 months. Therefore, there is constant review and control of compliance with regulations to obtain this seal.
All HEDEN units come with a distinctive card to ensure traceability and provide information about the origin of the hides used in each piece. It is important for us to trace the origin of our raw materials both to guarantee the legitimacy of the material used to the buyer and to provide the best possible after-sales service if necessary.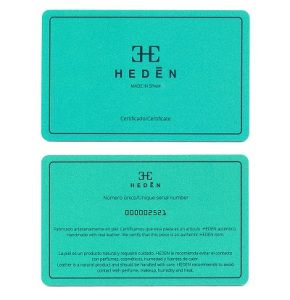 Stock Control Policies
Our company policy advocates for stock control, avoiding mass production. We prefer to increase the delivery time of the final product rather than generating stock that may not sell and could become waste with environmental impact.
And of course, we firmly believe that acquiring a HEDEN piece is in itself a sustainable action. HEDEN creates durable pieces that will become timeless objects and can be enjoyed for generations due to their quality.