Hotels are there. For you, in your city, and those that are not your city, whether you stay in them or not. With its hall or lobby, also known as lobby, that space conceived as the best example of what is to come. But also from what has come. Like that fifty Pounds gin and tonic in a ball glass with Fever Tree and a touch of lemon and whole juniper berries, the best possible vehicle of the here and now.
Hotel halls are waiting for you. They want to seduce you. They have their own identity in their hybrid personality: no bar, no pub, no restaurant. Who's the clientele? Some are guests, some are not; some come from afar, others by taxi. The discreet play of looks and eyelashes will reveal details about the origin, about the intentions. The lobby is a gateway to all possibilities.
We give you some ideas 
In Madrid there are good samples: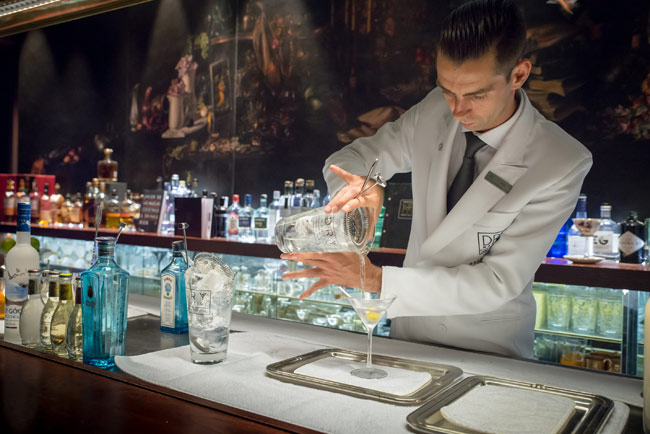 Gran Meliá Madrid, unbeatable location, close to Plaza de Colón, the place the Beatles chose to stay in their mythical visit to Spain. Dry Martini offers high cocktails and different delicacies to snack, but above all a space to dream, with its picturesque samovar and the imposing dome of the Phoenix, the bird that is always reborn after passing through the fire.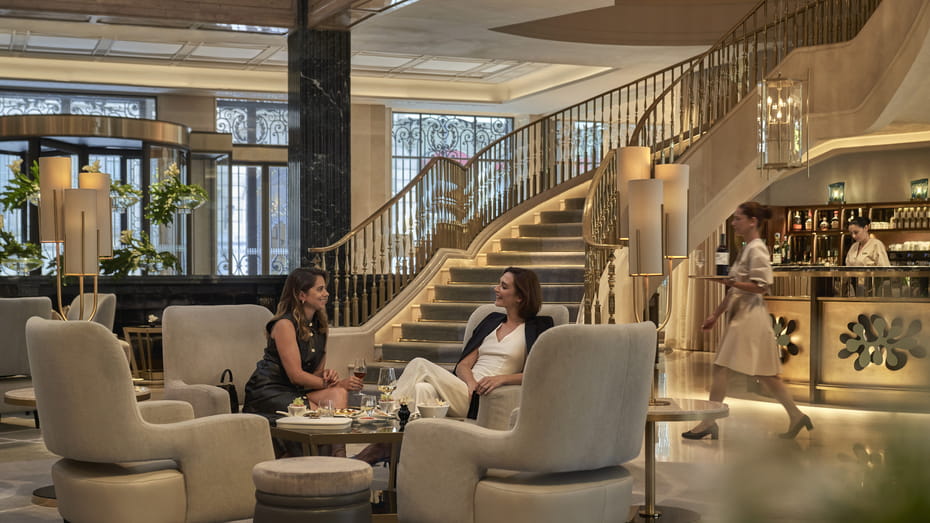 The concept of luxury in all its balance, the surrounding mode without anything out of place, classic in its most Greco-Latin sense. You will not want to leave that bubble that's so close to Puerta del Sol.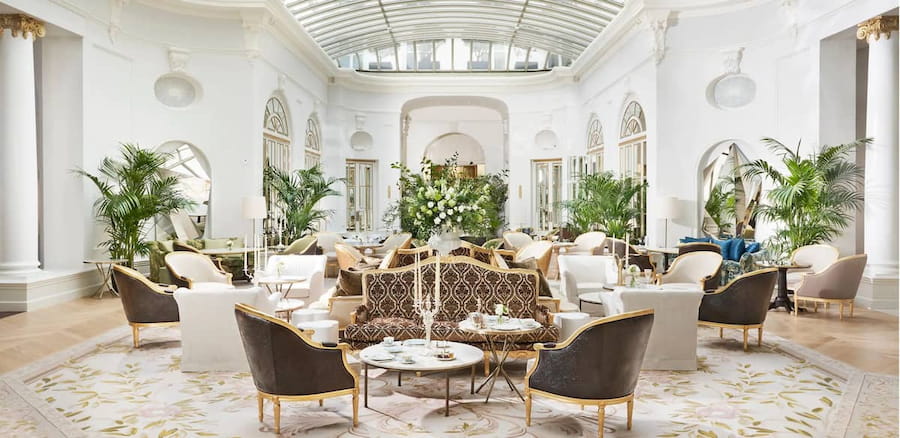 Where its own light shines (thanks to its glazed vault) a very important appointment takes place: the afternoon tea. At the heart of Madrid there is a refuge where time seems to stand still. It's the afternoon, five o'clock in the afternoon, but nothing matters, just tea, scones, macarons and a moment of exquisite happiness.