When we were kids, we wanted to reach the line of the sea that was lost in the horizon. A flat landscape, clear, minimum but in the same time a complex mystery .
Nena Malo's vision shares something of the childish ambition of wanting to go to the unknown and catching it.
Herself, since childhood, wanted to capture every image, every detail, and freeze the flight of a butterfly in spring. Her experience as a photographer helped in her development as a landscaper, as well as interpreting life, the environment, the different universes created and to be created.
The nature as a music score to read, as a source of inspiration and respect, offers us different solutions.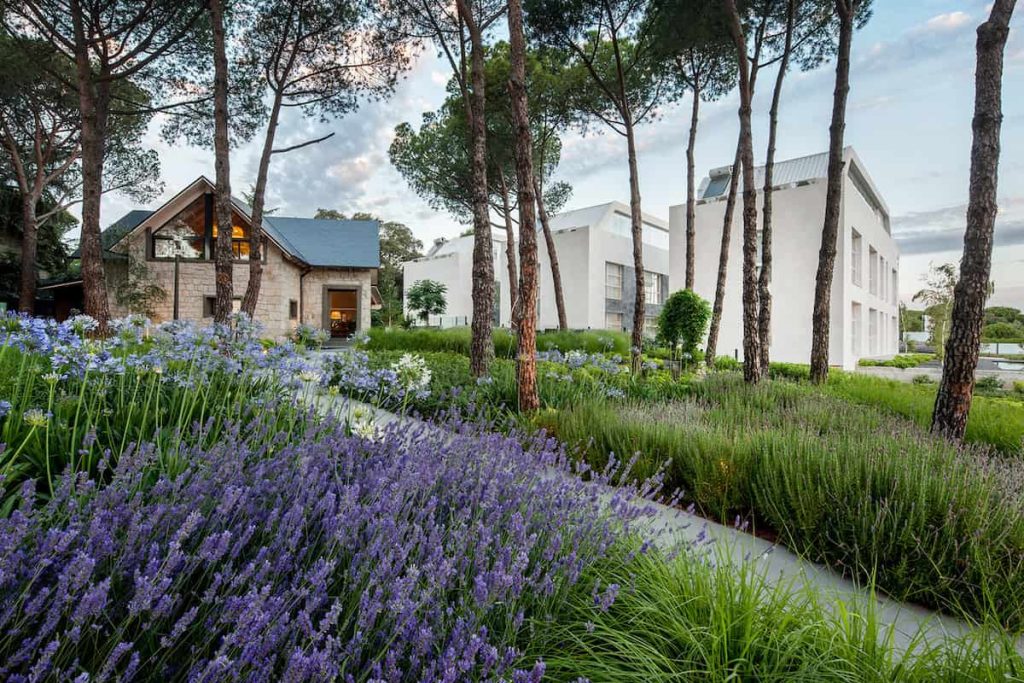 Unique spaces that privileges the attributes of what already exists, but did not show as they deserved. It is part of the work as a landscaper, to be humbled and ambitious at the same time. Nena Malo, a landscaper who does not confront the whim of trends, but row alongside it, aware of her power and wisdom. All for creating sensations.